Do you have your Grandfather's lighter, your Dad's old cigarette tin, or an vintage Kodak film container from your photography days? If you have a memorable vintage item that means something to you, Robin can turn it into your own one of kind Robot or special Character to display in your home. It's a wonderful way to celebrate a loved one lost or just to have a unique art piece made with a collectible you want to display.
Robin works with mainly rustic metals or tins and creates her pieces around these special items. Send her an email and include photos regarding a commission you'd like to discuss. Robin takes great pride and craftsmanship when making these pieces for someone special.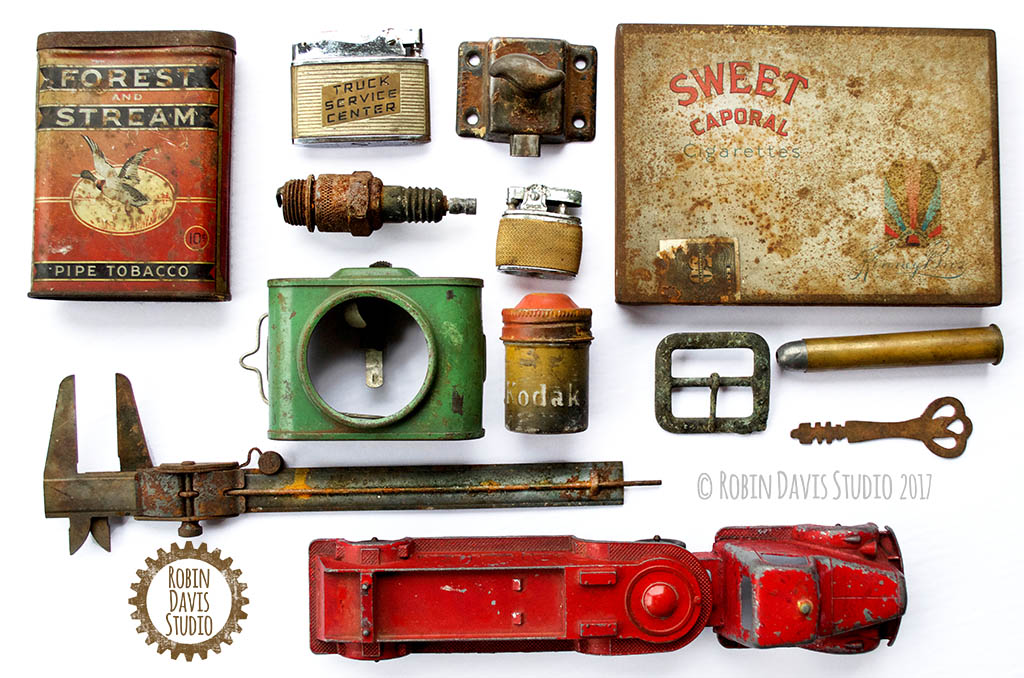 Commissions Robin has created include Memorial Boxes & Urns for loved ones or their pets. These unique one of kind art pieces can be proudly displayed in the home. Robin takes great care and time creating each one and incorporating details requested by the family.
If you'd like to request more information regarding these pieces head over to the contact page. These Urns range from $550 to $1200 USD plus shipping.
The making of Jordan's Memorial Box                                                                               The making of Brody's Memorial box