Welcome to the Exclusive "My Minibots" Imaginarium!  Each Minibot is only 3 inches tall, handmade by Robin Davis Studio.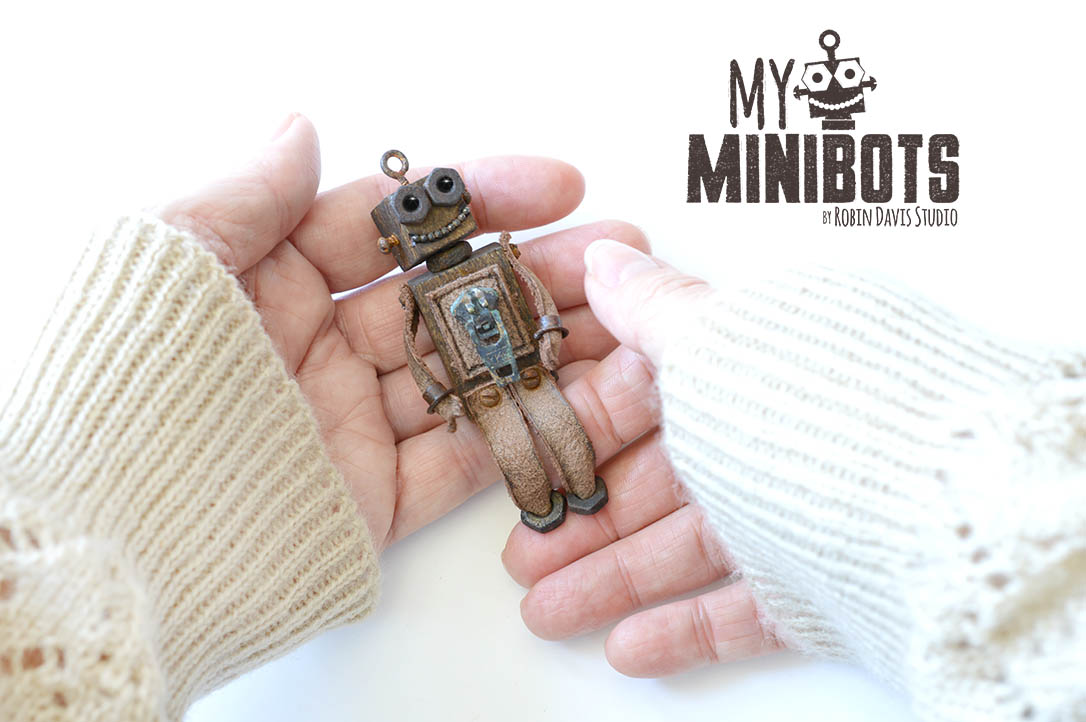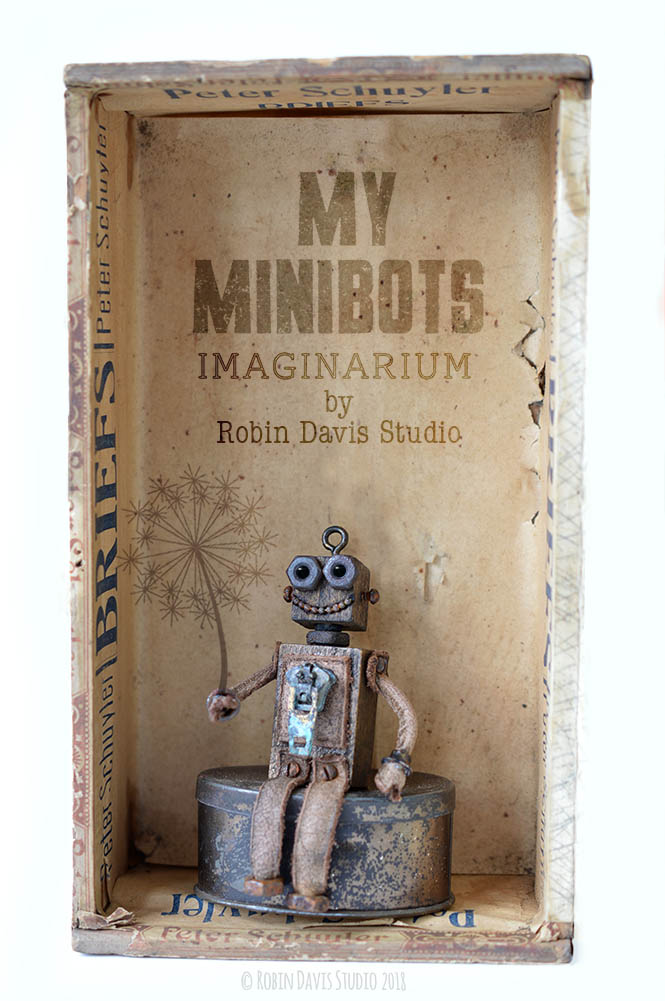 Each minibot is One of a Kind, even though they look similar in style and creation, they acquire their own little personalities!
Carefully constructed with aged details, Robin announces new batches of minibots in her Etsy shop throughout the year.
She is currently working on "my minibots" stories and adventures along with a series of magical items to accompany the world they live in!
Come along for this enchanting ride….so you can explore this magical miniature world from the minibots perspective!
guaranteed to make you giggle!